Last season on Court Cam, surveillance cameras captured some extraordinary moments—from a grieving father lunging across a table at his daughter's killer to a Washington state judge chasing two escapees down three flights of stairs. As viewers await the Season 2 premiere of the series (July 16 at 10P), here's a glimpse at 10 startling courtroom moments from some of the nation's most riveting high-profile cases.
Casey Anthony's Not Guilty Verdict
Investigators were certain they'd proven Florida mom Casey Anthony was responsible for the 2008 death of toddler daughter Caylee. In court, prosecutors revealed that the word "chloroform" had been searched 84 times on a family computer, along with the phrase "neck breaking." But in testimony, Casey's mother, Cindy, a nurse, said she was the one who'd been researching the chemical. Prosecutors, who had entered the courtroom with expectant smiles, were stunned at the verdict. Anthony's own parents walked out, without a word to their daughter. The presiding judge later told NBC's "Today" show that even he read the verdict with "shock" and "disbelief."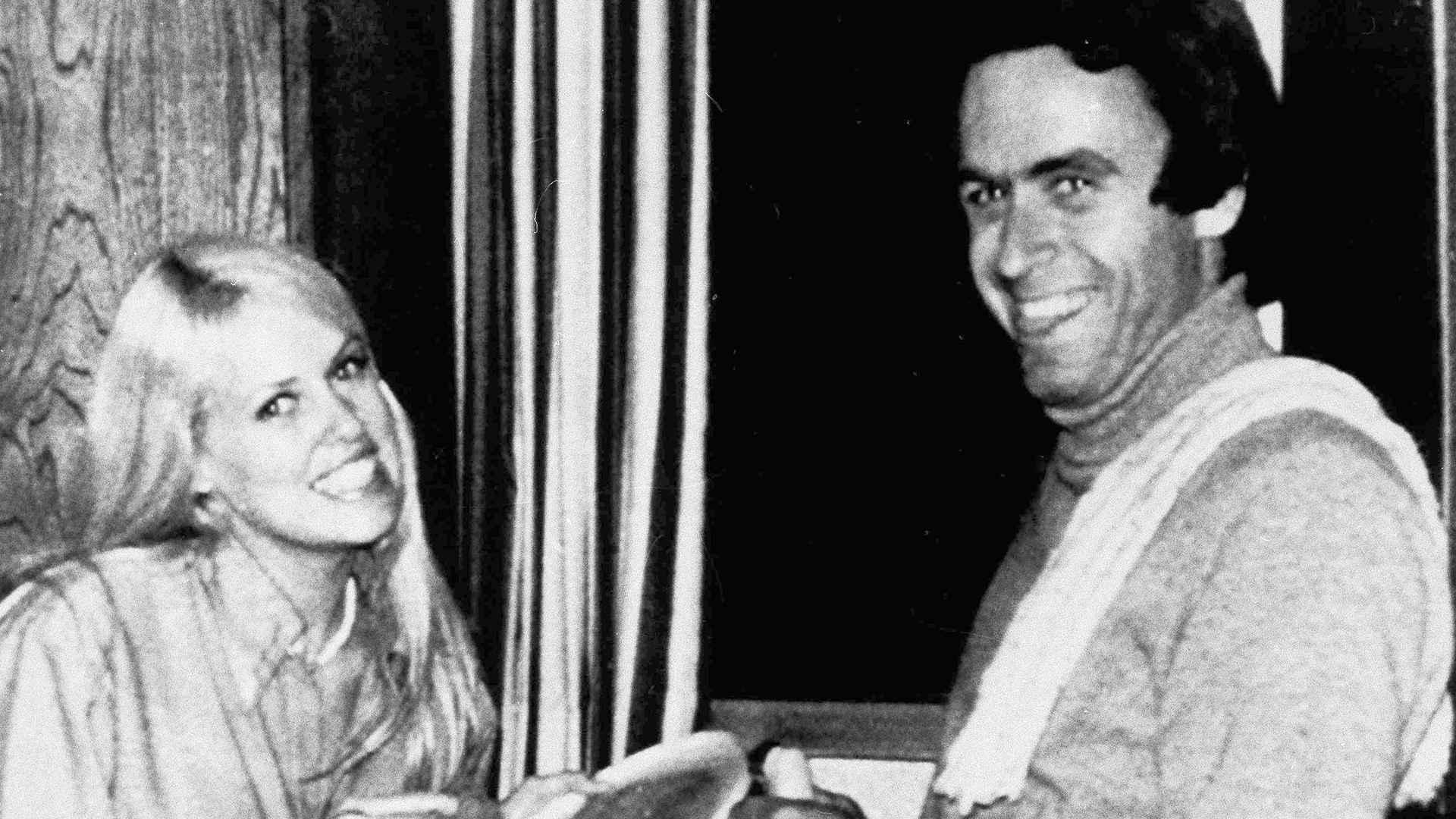 A Serial Killer Proposes Marriage
Theodore "Ted" Bundy confessed to killing 30 women in the mid-to-late 1970s, but to some, the sociopath still had his charms. At his second murder trial, in Orlando, Bundy called his then-girlfriend to the stand as a character witness—and proposed. The girlfriend, Carole Anne Boone, had arranged for a notary to be in the courtroom, and the pair were married on the spot. Boone later became pregnant with a daughter while visiting her sadistic spouse on Death Row. After Bundy's jailhouse confession copping to even more murders, Boone stopped visiting him. They divorced prior to his execution.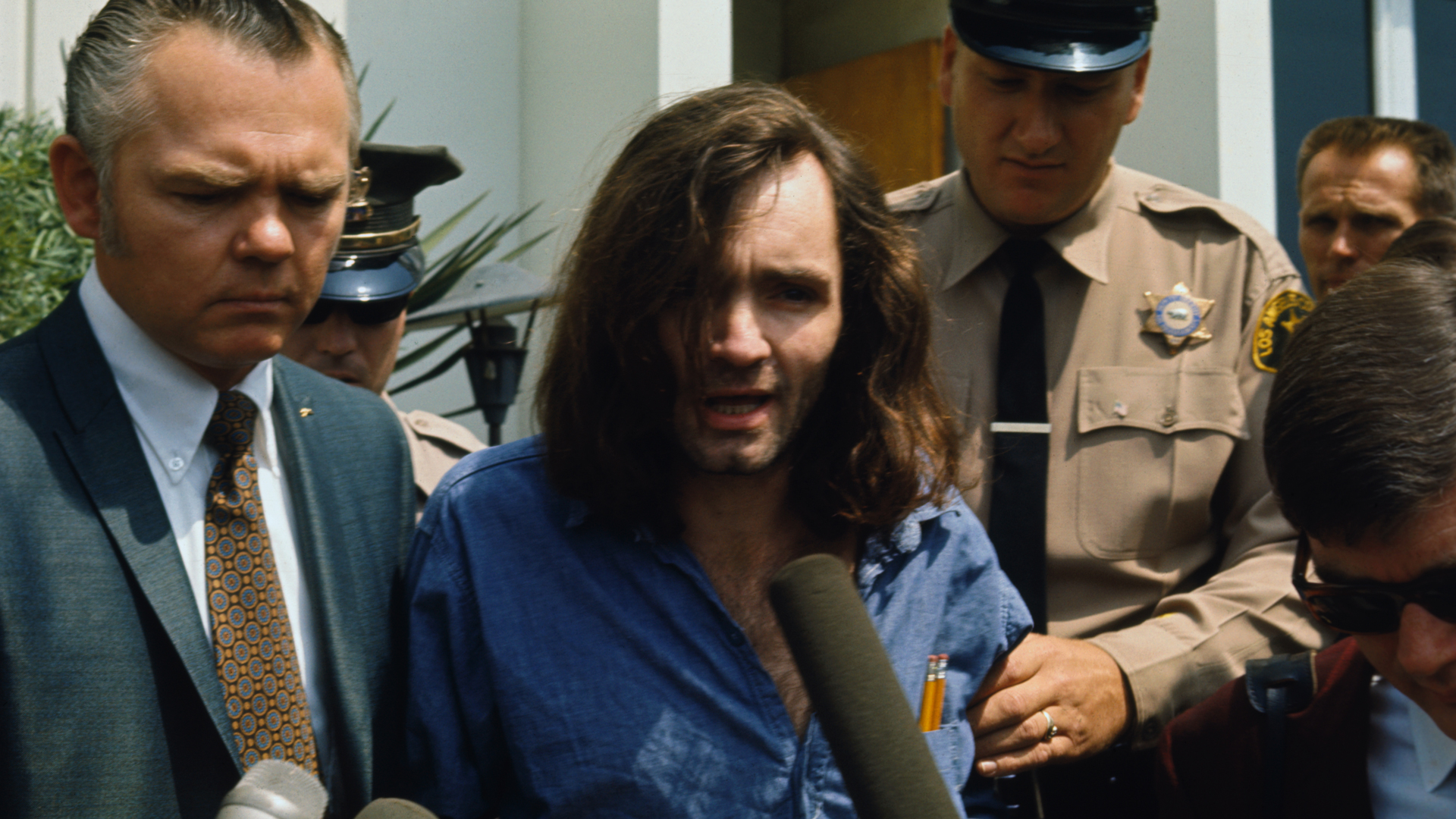 Three Lawyers are Locked Up During Manson Trial
During the 1970-71 trial of cult leader Charles Manson and his murderous followers, Judge Charles Older ordered three defense lawyers jailed for contempt on separate occasions. Manson's counsel, Irving Kanarek, went first, for his brusque interruptions to the testimony of prosecution witness Linda Kasabian. Ronald Hughes, lawyer for Manson follower Leslie Van Houten, was next, for using a profanity while addressing prosecutor Vincent Bugliosi. And Daye Shinn, counsel for follower Susan Atkins, received a three-night sentence for exposing jurors to media coverage of the trial.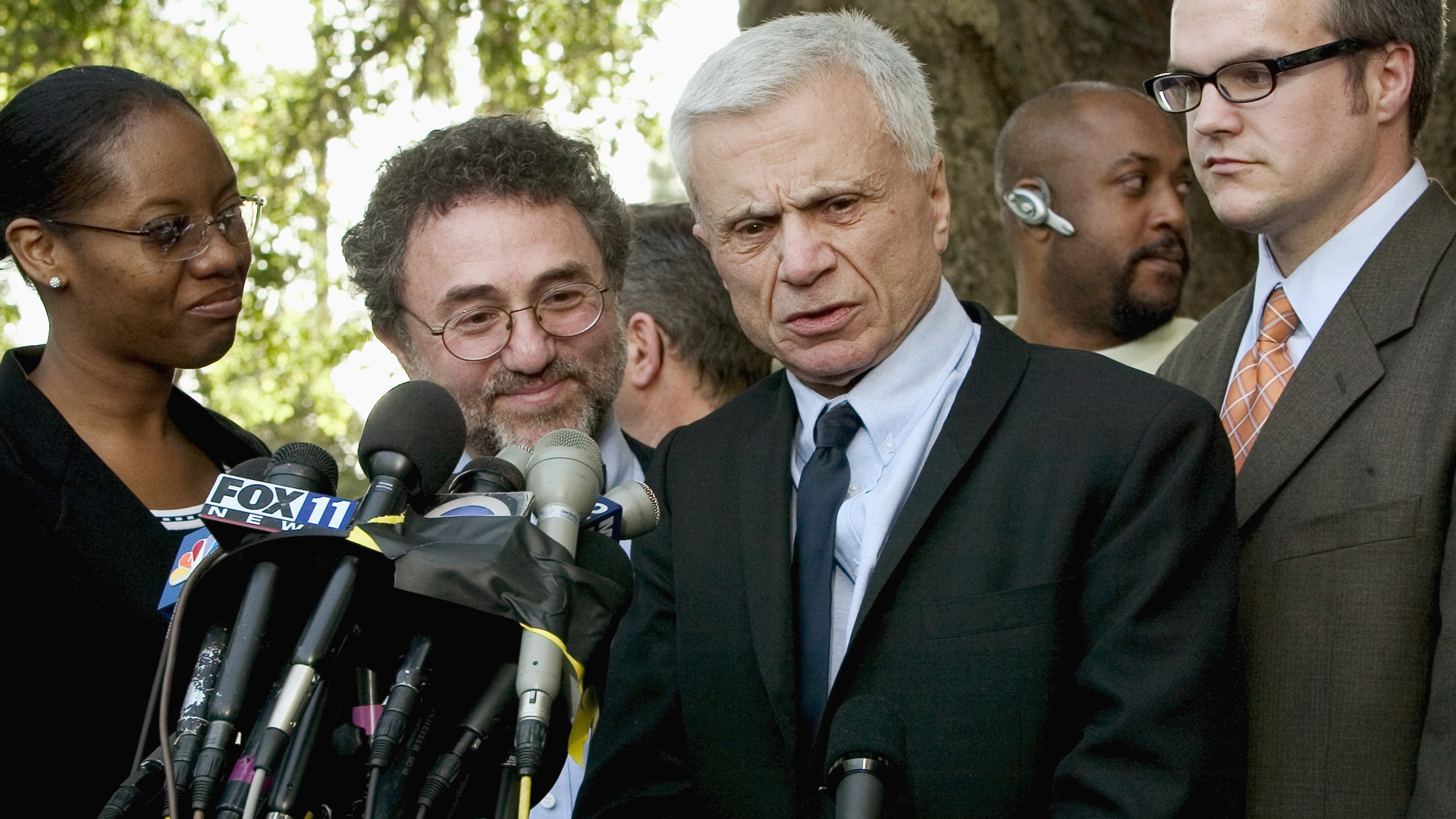 Robert Blake Thanks Barbara Walters for His Freedom
Actor Robert Blake had starred in the 1970s cop drama "Baretta," but became known to a later generation when he was accused of murdering his second wife, Bonny Lee Bakley, in 2001. The actor didn't testify at his criminal trial, but jurors were shown a pretrial interview he did with Barbara Walters in 2003, during which Blake talked about his love for daughter, Rosie, 4. The interview "humanized" Blake, analysts said, and contributed to his March 16, 2005 acquittal. Outside court, Blake told the media: "Barbara Walters, God bless you, darling. I'd have never gotten out of the joint without you."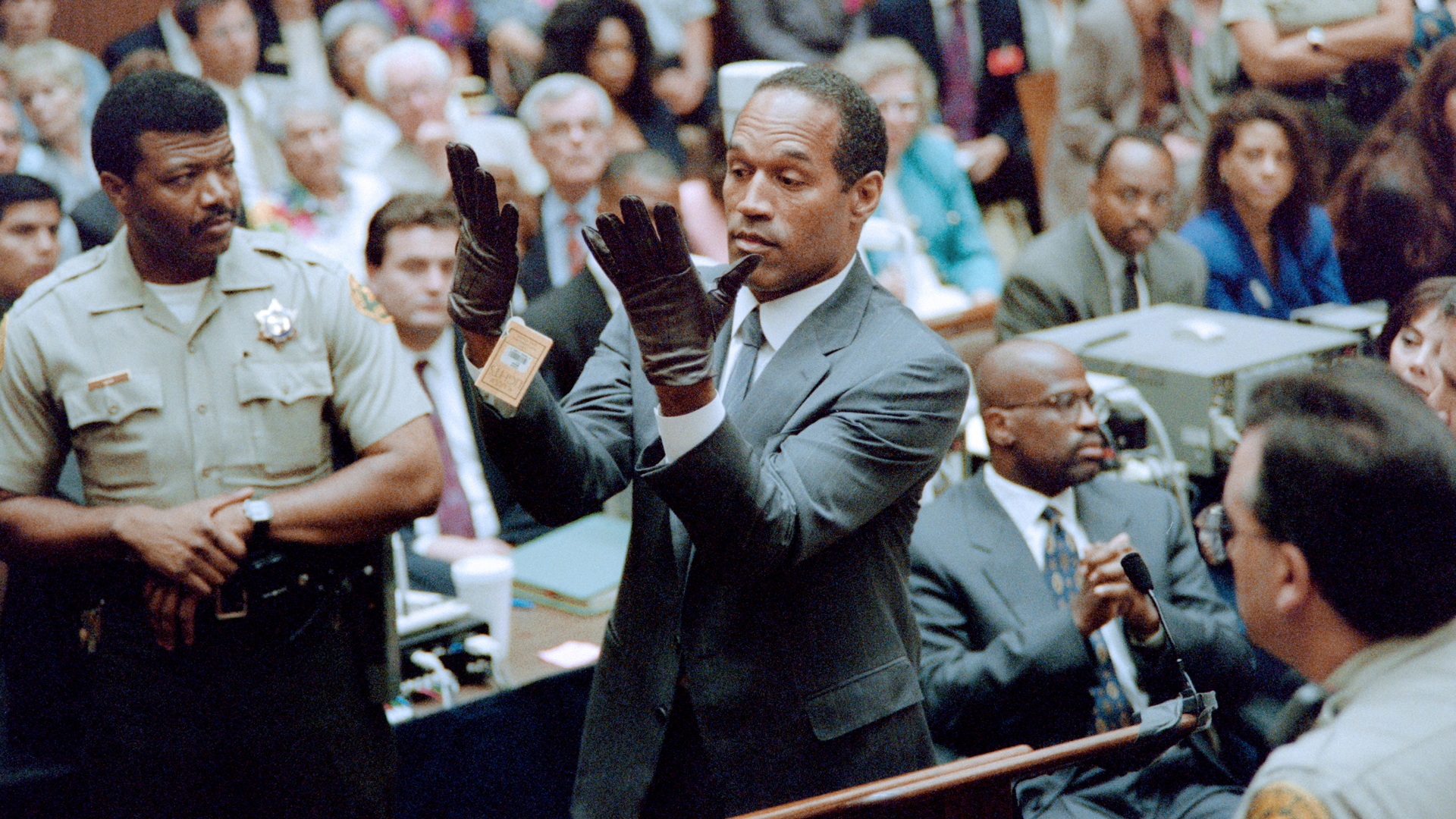 'If It Doesn't Fit, You Must Acquit'
O.J. Simpson lawyer Johnnie Cochran used the rhyming gimmick during the former NFL running back's 1995 double-murder trial. A bloody glove had been found near the body of Ron Goldman, who was slain alongside Simpson's ex-wife, Nicole Brown Simpson; the other was found at Simpson's home. Prosecutor Christopher Darden instructed Simpson to try them on in court: "Too tight," declared the football star, holding up his hands. It was the critical turning point for the defense, though Simpson would later be held liable for the two murders in a civil trial.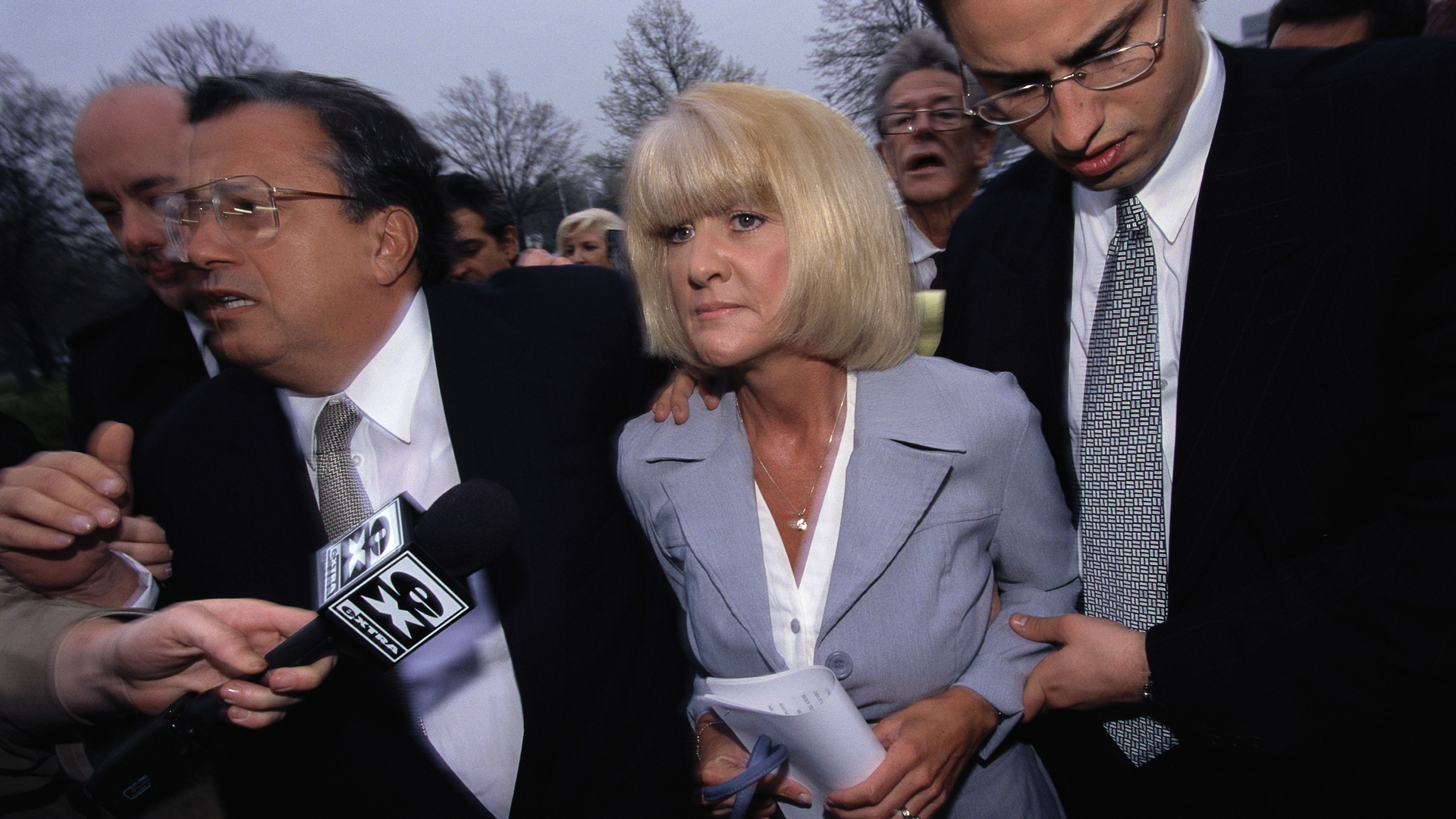 Mary Jo Buttafuoco Defends the 'Long Island Lolita'
Long Island teenager Amy Fisher may have fired a bullet into Mary Jo Buttafuoco's head on the front stoop of her own house, but that didn't stop Buttafuoco from asking a judge to have mercy on her would-be killer. "This is a sick girl. This is not a seductress," said the Irish-Catholic mother of two and ex-wife of Joey Buttafuoco, the auto body shop owner who had stepped out on Mary Jo with the underage teen. Mary Jo's courtroom plea led to Fisher's 1999 prison release, after serving seven years for reckless assault.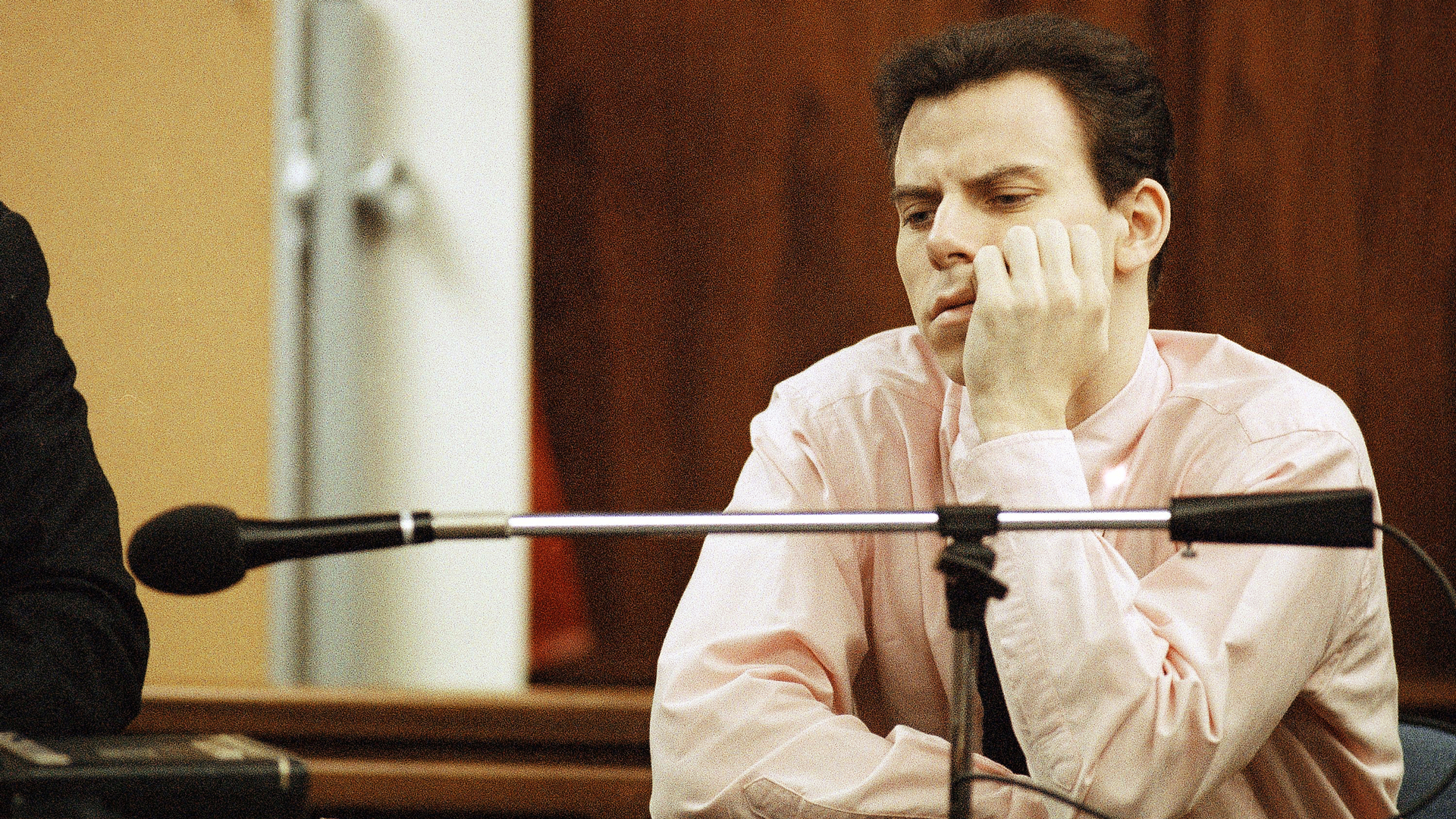 Menendez Brothers Are Felled by a Woman Scorned
Hollywood wants us to believe a therapist would sooner sacrifice his license than break the bond between doctor and patient. But the truth was murkier for psychologist Dr. Jerome Oziel, who had treated Erik and Lyle Menendez, the Beverly Hills brothers convicted of murder in the 1989 shootings of their parents. The smoking gun turned out to be an audiotaped confession the brothers gave Oziel. But the psychologist hadn't turned over the recordings himself; authorities learned about them from the doctor's scorned lover, who alerted them after her extramarital affair with the analyst ended.
The Bizarre Behavior of Killer Jodi Arias
Travis Alexander's 2008 death at the hands of his former girlfriend was sickeningly violent: His throat was slit and he was stabbed more than two dozen times. Arias's trial was filled with strange moments, including one in which an explicit 40-minute phone call between Arias and Alexander, a Mormon elder, was played for the courtroom with references to rape, porn and sexual fantasies.
At the end of the trial, theatrical prosecutor Juan Martinez closed his case by putting photos on an overhead projector—explicit nudes of Arias and images of Alexander's bloodied remains.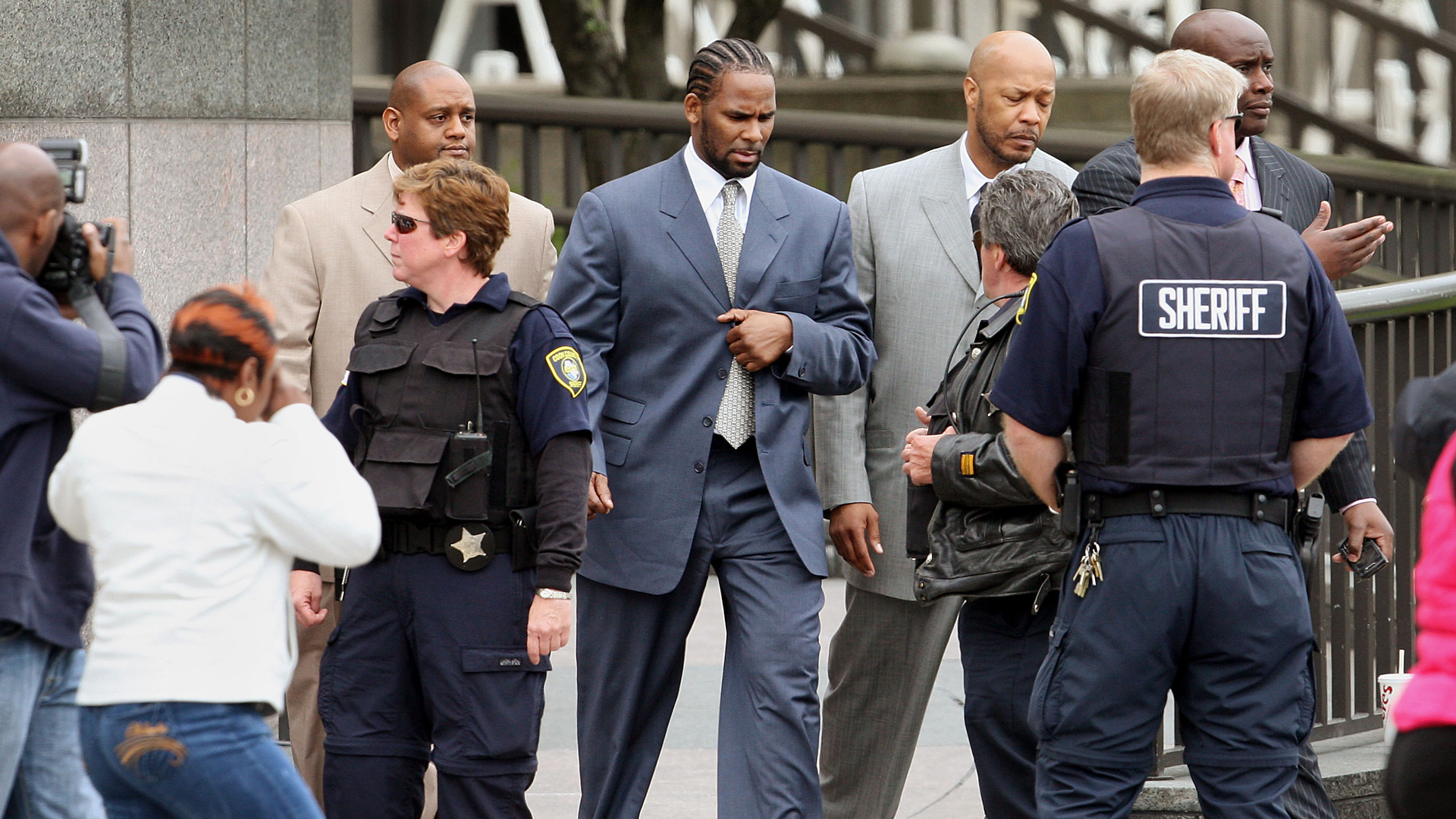 With No Victim to Testify, R. Kelly Goes Free
Illinois prosecutors went after the R&B star in 2008 for allegedly making a sex tape with a 13-year-old girl. But in the end, they decided not to call the woman—by then, 10 years older—to spare her from stress, they said. Lacking that testimony, jurors were quick to find Kelly innocent on all 14 child pornography charges, saying they couldn't be certain about the identity of either person in the sex tape shown in court. With interest rekindled by Lifetime's Surviving R. Kelly docuseries in January 2019, a half-dozen county, state and federal trials are currently planned against the singer, 53, starting in 2020—including one that accuses him of rigging the 2008 trial with payoffs.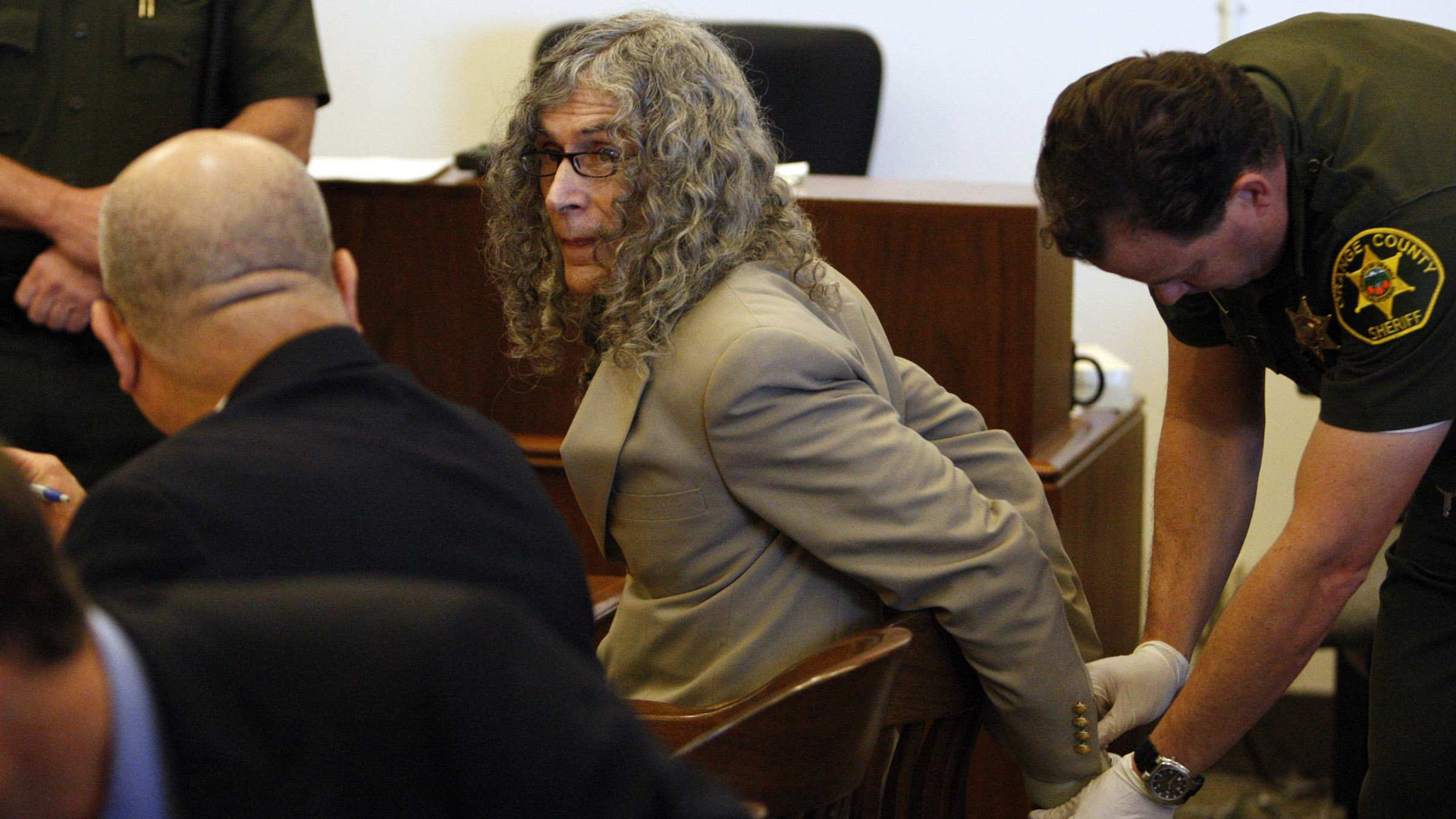 'Dating Game' Slayer Confronted at Sentencing by First Victim
Rodney Alcala, a serial killer who once interrupted his crime spree to appear on the TV show "The Dating Game," was sentenced to death three times in three separate trials, for murders dating to the 1970s. A one-time photography student under film producer and director Roman Polanski, Alcala had compiled hundreds of explicit photos of young women and men, many thought to be still-unidentified victims. Convictions in his first two trials during the 1980s fell apart on appeal. A third trial that snaked through California courts in the early 2000s was joined with a case involving four new victims. He was convicted on five counts of first-degree murder. As that trial neared an end in 2010, prosecutors brought forward a surprise witness: Tali Shapiro, who was eight when Alcala raped her in 1968; he was convicted of molesting Shapiro in 1972 and paroled two years later. The predator, serving as his own attorney, apologized to the woman for his "despicable behavior."
Related Features:
Casey Anthony's Life Now, 10 Years After Daughter Caylee Vanished
What Was Ted Bundy's Execution Like?
The Murder of Travis Alexander and What Killer Jodi Arias's Life is Like Behind Bars
Was Sexual Abuse Behind the Menendez Brothers' Murders?