Born This Way

The Cast's Favorite Episodes

With the series finale Christmas special now available to watch, it's a great time to get caught up on the entire Born This Way journey. You can watch every episode from the beginning or you can check out this selection of episodes, hand-picked by the cast, of the special moments they'll never forget. (And whichever you choose, there's no sign in required.)
Rachel's Pick: Meeting Adam Lambert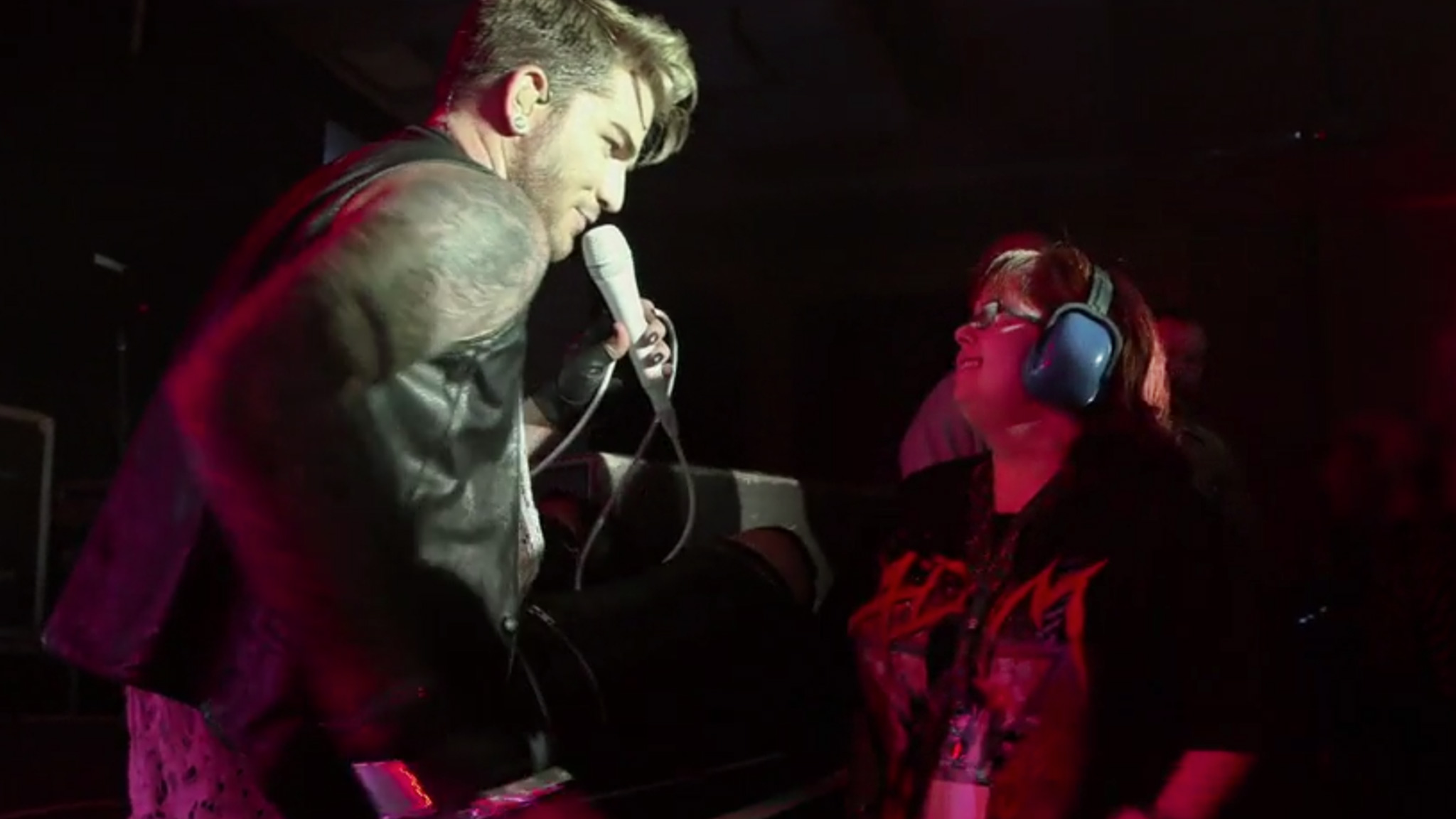 Rachel says, "I chose this episode because I had never been to a concert before because the noise and the crowds bothered me. When my dad gave me the tickets, I was excited because Adam was my idol and favorite singer and was nervous whether I could handle the concert, and I really wanted to. And when we we got there, I found out it was a 'meet and greet' and I actually got to meet Adam!"
"I gave him flowers and he gave me a hug and told me that he was going to sing my favorite song, 'Ghost Town,' to open the show! I then enjoyed the concert so much that I went up to the stage and he sang right to me! It was a great experience and helped me overcome my fears about going to concerts. In fact, I have even gone to see him again!"
John's Pick: Going to Atlanta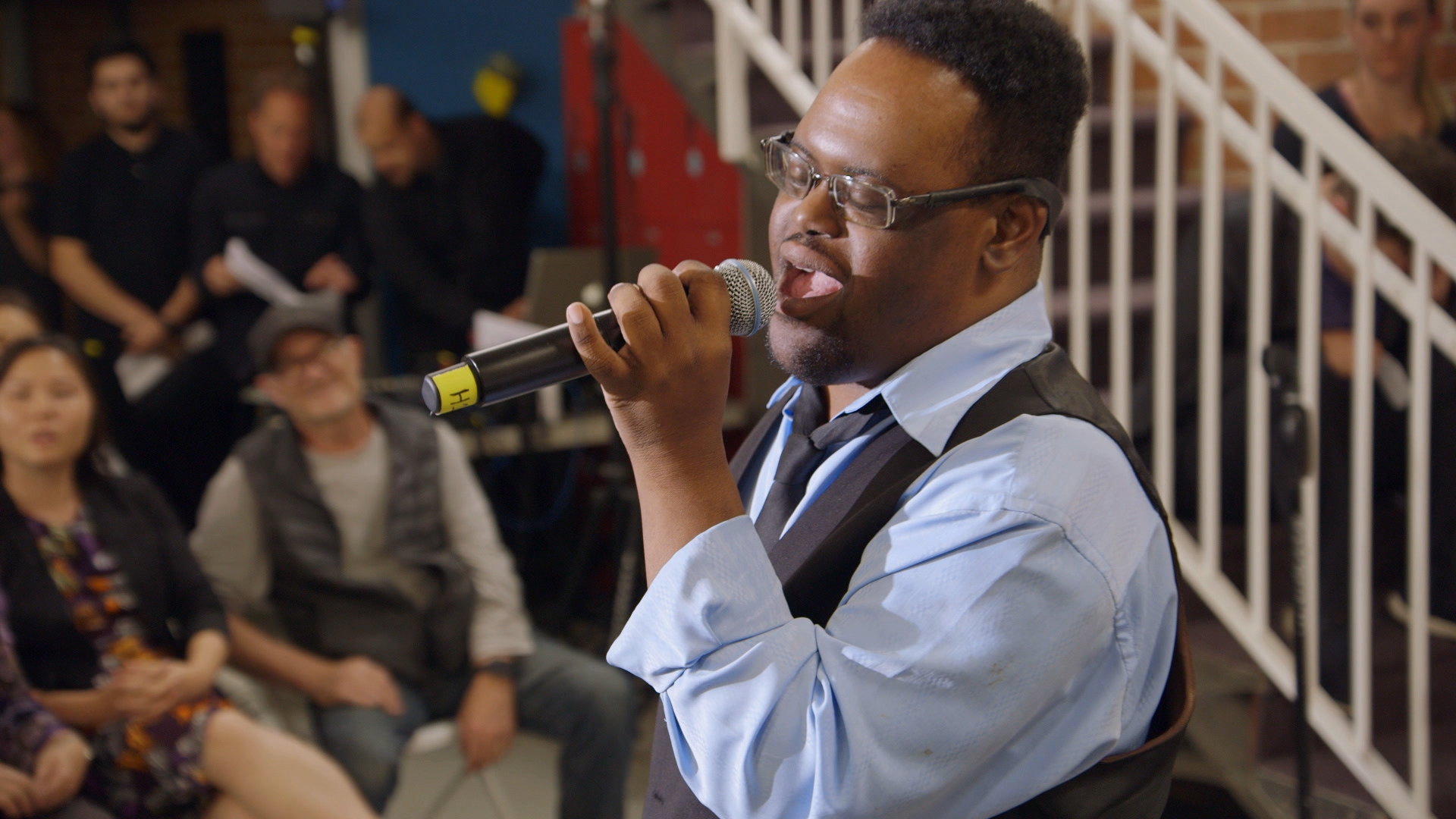 John's mom says, "John's favorite episode is the trip to Atlanta with Molly Hunter at her studio. John related to Atlanta because of his love of his sister, Trinette. That was her home, and she had planned for John to move there and live with her, which my husband and I had agreed to after [John spent] a year living there and becoming established. But she passed away. He still talks about it."
Sean's Pick: The Cruise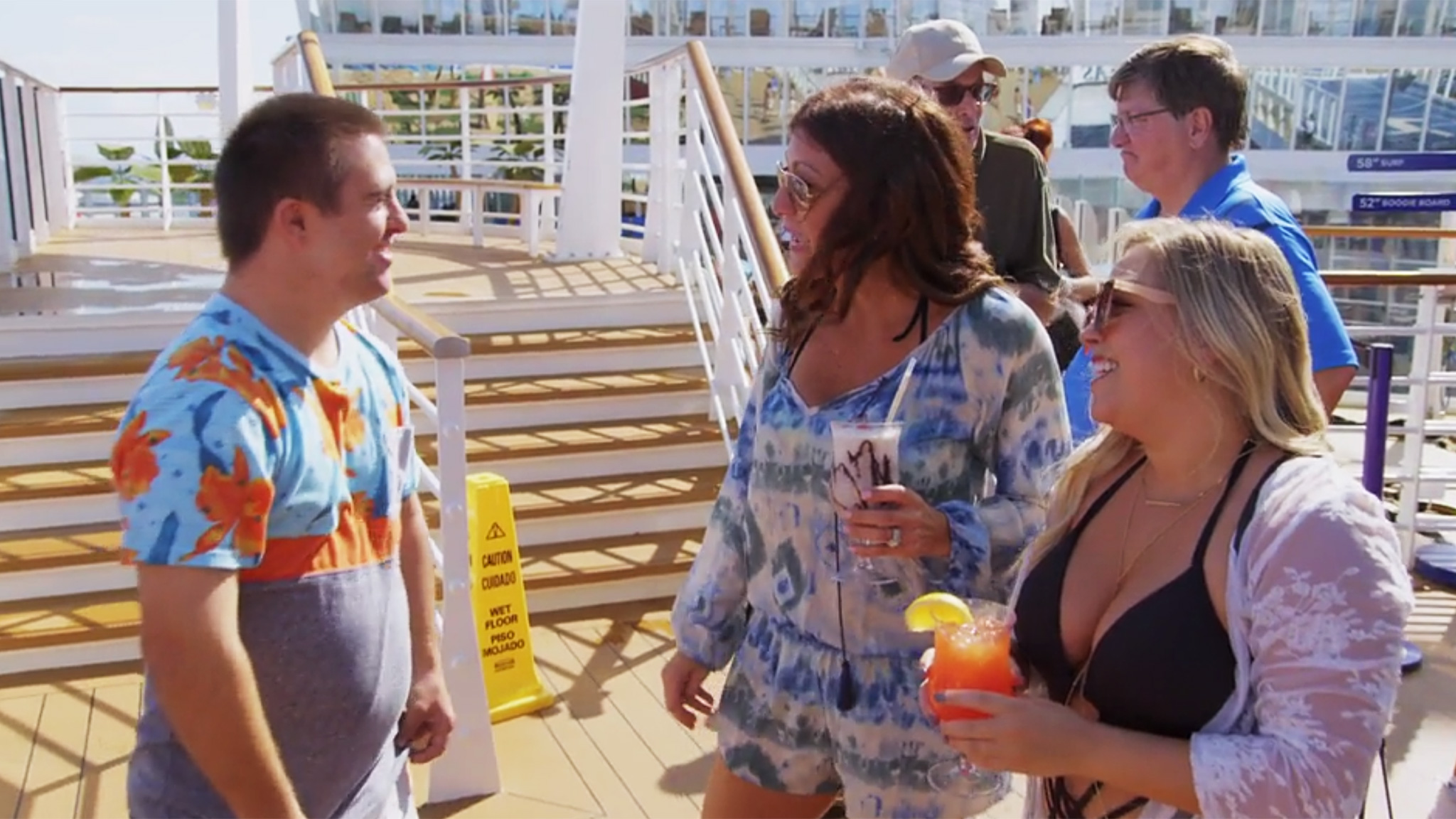 According to Sean's mom, "Sean says the cruise was his most favorite and he plans on going on a lot more cruises in the future." So, what was it about the cruise that made it so fun? Good friends? Delicious food? Well sure, but there's more to it than that. As Sean says in the episode, "There's tons of ladies. This cruise is off the chain!"
Megan's Pick: Expanding the Megpire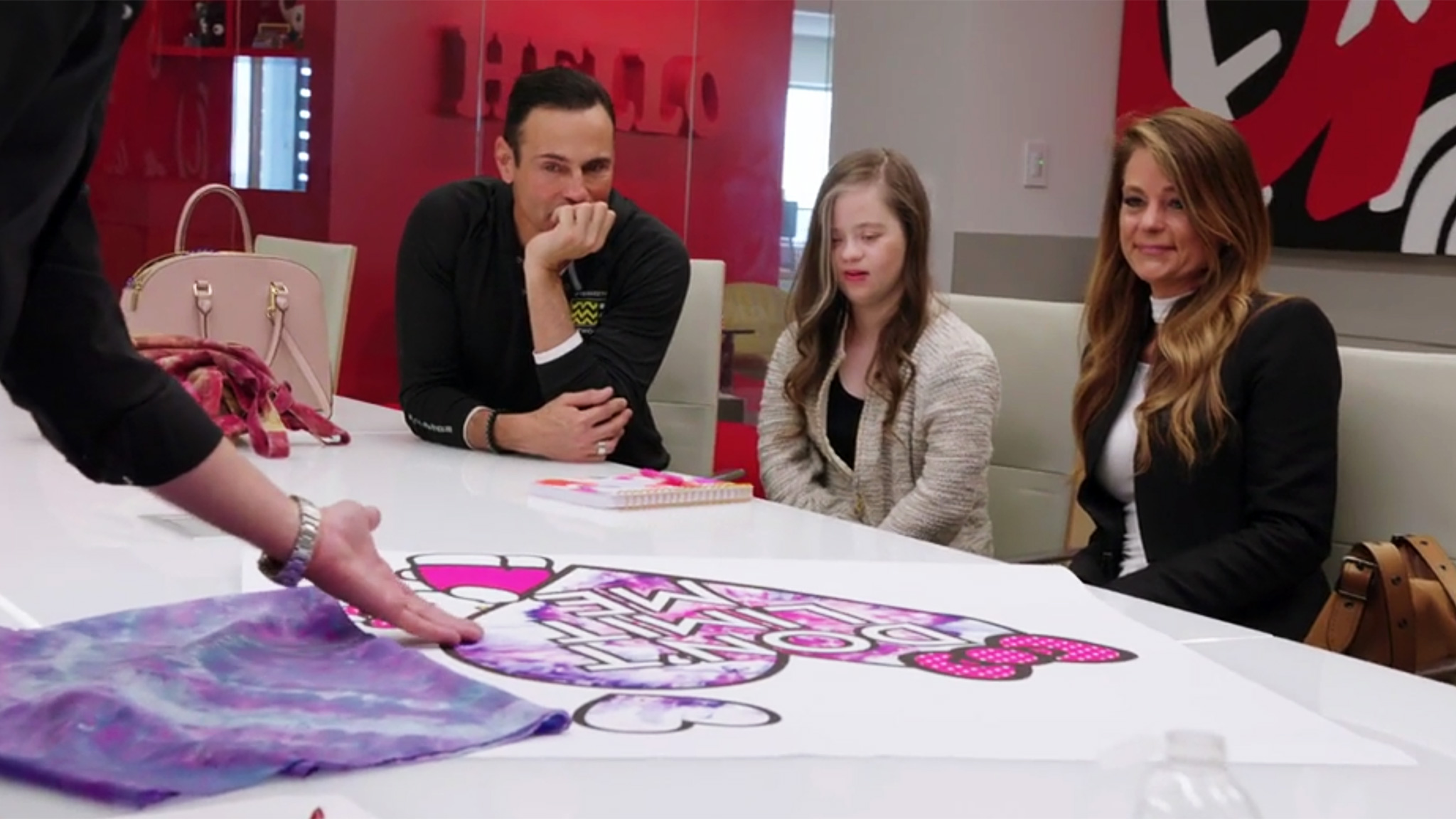 In this episode, Megan took her entrepreneurial dreams to the next level. "Being surrounded by my Born This Way friends celebrating one of my biggest dreams—launching my Hello Kitty clothing line—was one of the most special moments of my life," she says. "Being able to build a partnership with Jerry Leigh Manufacturing and Sanrio as a respected and valued member of this team is one of my greatest accomplishments." Long live the Megpire!
Steven's Pick: Hollywood and Heartstrings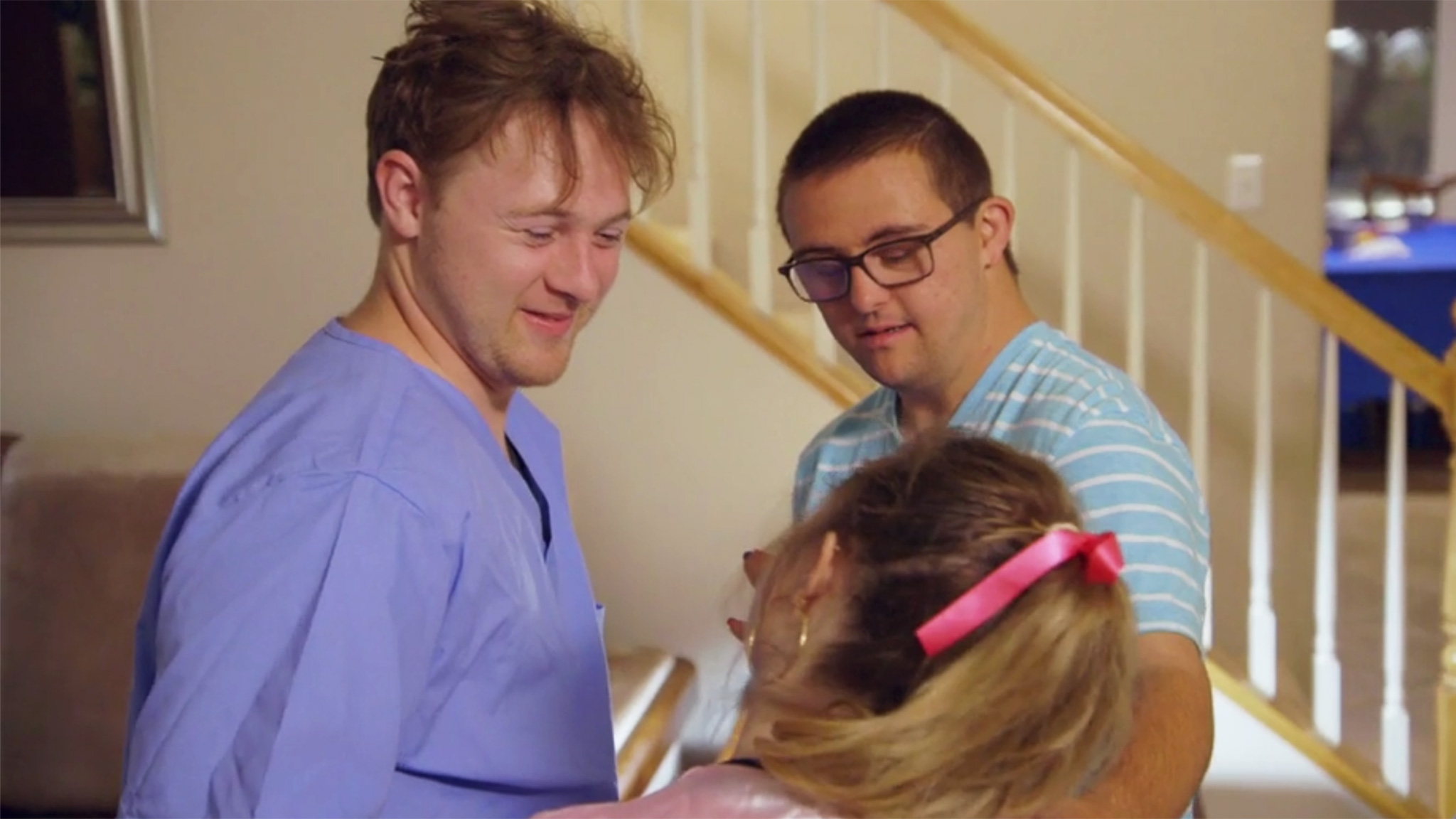 Steven's favorite episode is a real emotional roller coaster as he and Sean throw a costumed housewarming party, and things get intense. Steven explains, "This episode is where the show could have gone into the drama of a typical reality show, but instead it showed some of the real issues people with Down syndrome face. I like the episode because it deals with one of my favorite topics: Hollywood glamour and celebrities. I want to be an actor but I think I understand the downside of being a celebrity."
"In the episode Sean is talking about his celebrity crush. Megan tells him that he needs to be more realistic. I agree with Megan and wish I had been there to support her. This was the beginning of my romantic feelings toward Megan. Overall the episode touches the viewer's heartstrings!"
Elena's Pick: Bowling with the Boyfriend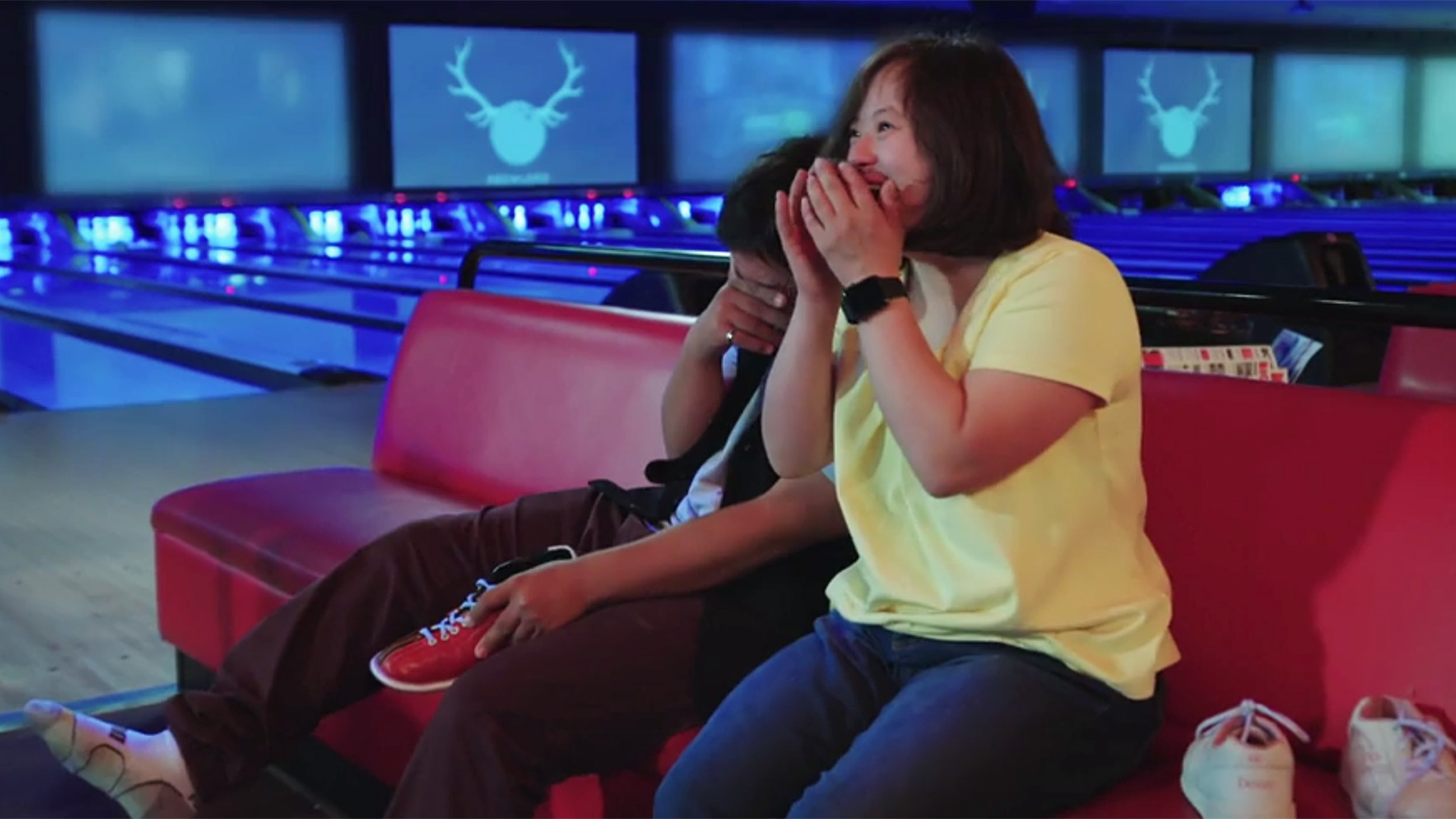 One of Elena's favorite episodes has everything: romance, sports and... underwear in a bowling ball bag? "Even though I was a little embarrassed, I loved the episode," says Elena. "It was my first date with William, my first kiss on tv, and I got to introduce people to my boyfriend. Oh, and I love to bowl. I remember my first kiss, and it was magical. I was sick to my stomach and ecstatic at the same time! I loved that people could see that I am serious about my relationship."
"That episode was a real bonding experience with my mom. I was able to ask her personal questions, make my one of my favorite foods (guacamole) and wear that super funny face mask. I had an amazing time with William's family, until mom pulled out the baby albums. How embarrassing! It was a wonderful and epic date."
"I love to bowl. Still not sure why there was underwear in my bowling bag."
Cristina's Pick: The Wedding
Cristina has more than one favorite episode—and for good reason. Her long-time boyfriend, Angel, proposed to her in season 1, episode 6, "Don't Limit Me," then she fulfilled a lifelong dream dancing competitively in the Emerald Ball in season 2, episode 9, "Dream Come True." But, of course, there could be only one truly favorite episode for Cristina: her wedding.
As Cristina's mother says, "Cristina's absolute favorite episode was of course the wedding episode." But it wasn't just Cristina's favorite, it was also one of Megan's. She says, "Watching Cristina and Angel get married was one of the happiest experiences of our 'Born This Way' family. Feeling the love and sharing such a special moment forever changed so many of society's views of expectations for people with disabilities. Of course we can find love and have relationships just like everyone else."
Want to watch all of the cast's favorite episodes in one handy playlist? Watch them all now!
Spend one last holiday with the Born This Way family. Watch the series finale Christmas special, no sign in required.