A&E True Crime asked Live PD's Sgt. "Sticks" for a list of his favorite police movies. Here are his top picks:
Colors
I remember going to watch Colors (photo above) with my father right around my freshman year of high school.  I l lived in the Bay Area at the time and street gangs, as we know them today, were just starting to explode in numbers and all of the violence that came with [them].  What's funny is I remember people smoking weed in the movie theater when we were watching it.   I also still remember most of Ice T's song from the movie to this day.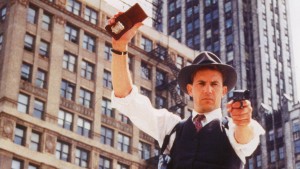 The Untouchables
Just a great old school type of cop movie.  This film had so many great actors in it and I am a huge Sean Connery fan (his first name is Sean so you know he is awesome, right?!?!).  I am of Irish decent so the little Irish police type stuff in the movie is great.

In this episode of PD Stories, Sgt. Sean "Sticks" Larkin reveals how he got his nickname and share his harrowing story of working a hostage situation.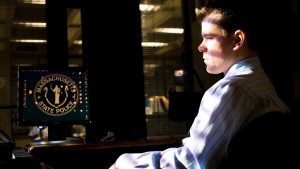 The Departed
Fantastic movie from start to finish.   A who's who list of modern day famous actor are in it as well.  The ending is a classic and the first time you experience the ending you can't help but go, "Whoa! I didn't see that coming."  I have been to Boston a couple of times and love the fact that it takes place there.   Will be a classic police movie forever.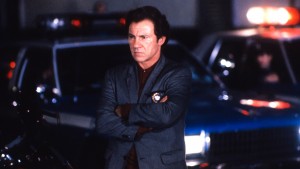 Bad Lieutenant
The original one with Harvey Keitel, not the remake with Nicolas Cage.  The movie is dark and dirty and honestly makes your skin crawl with how shady of a cop he is.  Terrible image for the police profession, but from a film/acting perspective it is great.  Basically if you want a movie on how not be a cop and how to end up in prison as a cop, watch Bad Lieutenant (Training Day is a close second, though, on how to end up in prison as a cop).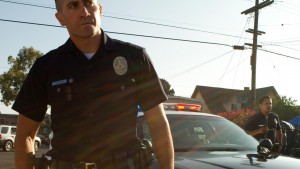 End of Watch
Saved my favorite for last.  This is one of my favorite movies period, not just cop movies.  The opening scene where Jake Gyllenhaal is talking about "We are the Police" is incredible…you're watching a police chase that turns into a shootout and at first you don't hear any sound…just him talking about good vs. evil basically.  When he is done speaking, the audio to the movie kicks in and your adrenaline is already pumping!  The movie shows how close we in law enforcement are.  I work in a unit where we all have partners and this movie shows the camaraderie we have with one another, both on duty and off.  Plus the officers are chasing gangsters throughout the movie, which is what my whole career has been.  I will say this…I choke up EVERY TIME I watch the end of the movie.  Couldn't imagine losing my partner and having to be at the funeral and speak about him.
(The soundtrack to End of Watch is great as well.  Certain songs I hear like Camron's or Public Enemy from it always take [me] to certain scenes within the movie)
(Images, from top to bottom: Moviestore Collection Ltd/ Alamy Stock Photo; Pictorial Press Ltd/ Alamy Stock Photo; Entertainment Pictures/ Alamy Stock Photo; MARKA/ Alamy Stock Photo; AF Archive/ Alamy Stock Photo)
For more from Sticks about the Tulsa Gang Unit, listen to Episode 1 of the PD Stories podcast. For more information, visit the PD Stories page.