Timeline of the Clinton Impeachment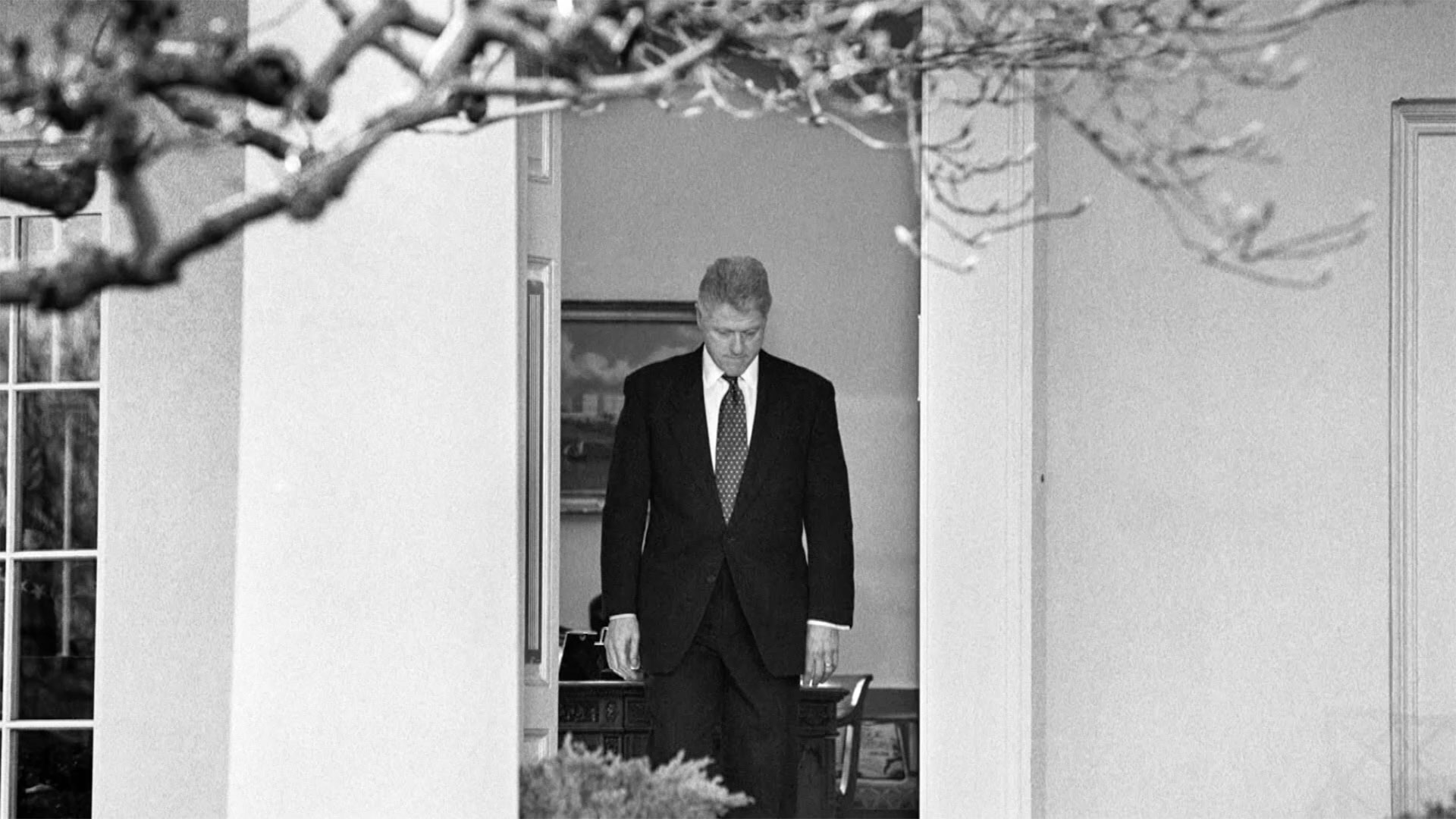 November 2, 1976
Bill Clinton is elected attorney general of Arkansas. Clinton, who ran unopposed, had won the Democratic primary on May 25, 1976.
January, 1977
Hillary Clinton joins the Rose Law Firm.
August 2, 1978
The Clintons enter into a partnership with Jim and Susan McDougal on a real estate investment called Whitewater Development Corporation.
November 7, 1978
Bill Clinton is elected governor of Arkansas.
January 25, 1982
Jim McDougal purchases a savings & loan and later renames it Madison Guaranty Savings & Loan.
April, 1985
Jim McDougal hires the Rose Law Firm to do legal work for Madison Guaranty Savings & Loan.
February 28, 1989
Madison Guaranty is deemed insolvent by federal regulators, ultimately costing federal taxpayers over $60 million. Loans from Madison Guaranty had been used to support the failing Whitewater investment.
May 8, 1991
Conference at the Excelsior Hotel, where Paula Jones alleges then-Governor Clinton sexually harassed her.
October 3, 1991
Governor Clinton announces his candidacy for President of the United States.
January 27, 1992
At a press conference, Gennifer Flowers alleges that she had a twelve-year affair with Governor Clinton.
March 8, 1992
Jeff Gerth at the The New York Times breaks a story on the Clinton's "Whitewater" partnership with the McDougals.
November 3, 1992
Bill Clinton wins the presidential election.
July 20, 1993
Deputy White House Counsel Vince Foster commits suicide in Fort Marcy Park, Virginia. Foster was a partner in the Rose Law Firm. According to reports, Foster was troubled by allegations of impropriety by the Clinton White House in the firings of several staffers in the White House Travel Office, known as "Travelgate."
November 29, 1993
Private meeting in the Oval Office study between White House volunteer Kathleen Willey and President Clinton, during which Willey alleges Clinton sexually assaulted her.
January 20, 1994
President Clinton calls for a prosecutor to investigate Whitewater and Attorney General Janet Reno appoints Robert Fiske as Regulatory Special Counsel.
May 6, 1994
Paula Jones's lawyers file a civil lawsuit against President Clinton, seeking $700,000 in damages.
August 5, 1994
As a result of a recently renewed statute signed by Clinton, a three judge panel replaces Robert Fiske with Kenneth W. Starr as Independent Counsel.
November 4, 1994
Republicans win the House for the first time in more than forty years, ushering in the "Republican Revolution" and their speaker, Newt Gingrich.
July 10, 1995
Monica Lewinsky, a 21-year-old recent college graduate from Los Angeles, begins working at the White House as an unpaid intern.
August 17, 1995
A grand jury charges Jim and Susan McDougal with bank fraud relating to the improper lending practices committed at Madison Guaranty.
November 14, 1995
The federal government shutdown commences. Interns take on the roles of furloughed Federal employees and an intimate relationship between Monica Lewinsky and the President begins.
April 16, 1996
Lewinsky is transferred from the White House to the Pentagon where she befriends Linda Tripp. Lewinsky later revealed her relationship with the President to Tripp in detail.
November 5, 1996
Bill Clinton is elected to a second term as President.
September 18, 1997
Linda Tripp informs her friend, literary agent Lucianne Goldberg, about Lewinsky's relationship with President Clinton. Goldberg advises Tripp to begin taping her phone conversations with Lewinsky.
November 21, 1997
Linda Tripp is contacted by Paula Jones' lawyers. Tripp informs Jones's lawyers for the first time to the existence of Monica Lewinsky.
November 24, 1997
Linda Tripp is subpoenaed in the Jones case.
December 17, 1997
President Clinton telephones Lewinsky to inform her that her name has appeared on the witness list for the Jones case.
December 19, 1997
Lewinsky receives a subpoena from the Jones lawyers.
January 7, 1998
Lewinsky signs an affidavit, denying a sexual relationship with President Clinton.
January 12, 1998
Tripp calls the Office of the Independent Counsel and reveals what she knows about Monica and the President, offering them their taped conversations.
January 16, 1998
The OIC has Tripp set up a meeting with Lewinsky at the Ritz-Carlton. There, Lewinsky is ambushed by FBI agents and taken to a hotel room where she is held by waiting prosecutors from the OIC until late in the night.
January 17, 1998
President Clinton sits for his deposition in the Jones case.
January 17, 1998
Michael Isikoff's reporting on the Lewinsky investigation is leaked to Matt Drudge, who breaks the story on the "Drudge Report" including details such as Monica Lewinsky's name.
January 21, 1998
The Lewinsky story breaks in the Washington Post and ABC News and begins to dominate mainstream news coverage.
January 26, 1998
While speaking at the White House, President Clinton denies having "sexual relations with that woman, Miss Lewinsky."
January 27, 1998
On NBC's Today show, Hillary Clinton denounces a "vast right-wing conspiracy."
March 15, 1998
Kathleen Willey appears on 60 Minutes and tells her story of her harassment by President Clinton in 1993 to a national audience.
July 28, 1998
In exchange for an agreement of immunity, Lewinsky gives the OIC a dress stained with Bill Clinton's semen and agrees to cooperate with the investigation.
August 3, 1998
The White House Physician draws a vial of blood from President Clinton.
August 17, 1998
President Clinton submits to four hours of videotaped testimony from Starr's prosecutors for the grand jury. Later that day, Clinton admits to the affair in a nationally televised address.
September 9, 1998
Starr submits the written report of the findings of his investigation, the Starr Report, to Congress.
September 11, 1998
The House votes to release the Starr Report to the public.
October 8, 1998
The House votes for an impeachment investigation.
November 3, 1998
The Republicans lose seats in the House in midterm congressional elections, leading House Speaker Newt Gingrinch to resign his post.
December 19, 1998
The House votes to impeach President Clinton.
January 7, 1999
The senate impeachment trial begins.
January 14, 1999
The House managers present the case against President Clinton.
February 12, 1999
The senate acquits President Clinton on impeachment charges.
February 24, 1999
Juanita Broaddrick appears on Dateline NBC and alleges that President Clinton raped her in 1978.
September 20, 1999
The Independent Counsel announces that the Whitewater investigation is closed due to insufficient evidence.
January 20, 2007
Hillary Clinton, then serving as a United States Senator from New York, announced that she was running for president on her website. By the last day of the primaries, Barack Obama had become the presumptive nominee. Clinton suspended her campaign on June 7, 2008, endorsing Obama. 
May 6, 2014
Having spent a decade out of the public eye, Monica Lewinsky re-emerges as a public figure, publishing an in-depth essay in Vanity Fair titled "Shame and Survival."
2016
Hillary Clinton, who served as Secretary of State under President Obama until February, 2013, becomes the Democratic party's nominee for President of the United States in the 2016 election.
October 9, 2016
Donald Trump holds a press conference with three women who have accused Bill Clinton of inappropriate behavior—Juanita Broaddrick, Paula Jones, and Kathleen Willey.