More Info About My Kid Could Paint That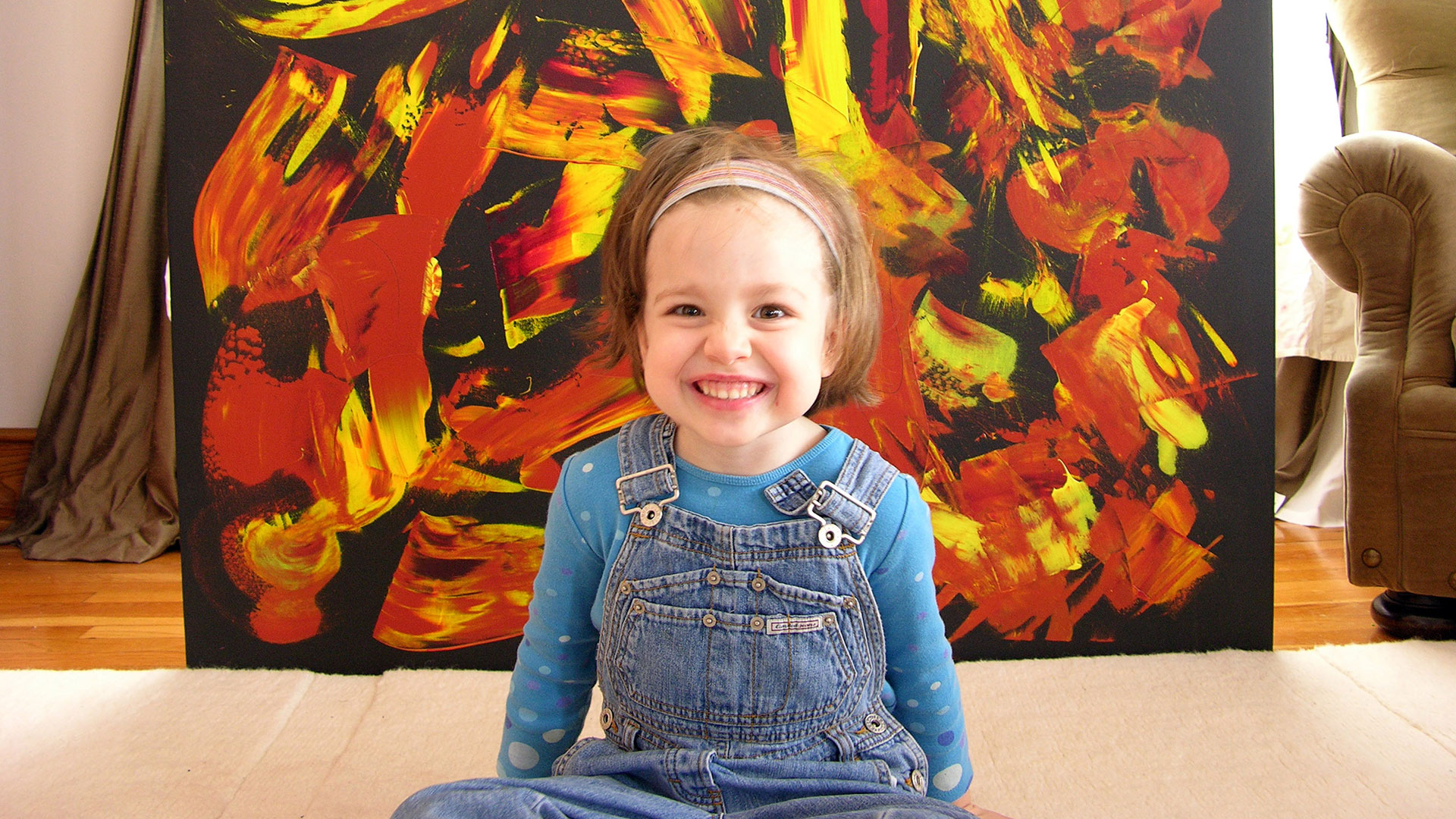 In the span of only a few months, four-year-old Marla Olmstead rocketed from total obscurity to international renown - and sold over $300,000 worth of paintings doing so.
Likened to Kandinsky, Pollock and Picasso, she was the subject of media intrigue from outlets from NPR to Good Morning America, and fielded sponsorship bids from The Gap and Crayola. But not all of the attention was positive.
Many criticized Marla's parents for exposing her to media glare and accused them of exploiting her for financial gain. Others saw her work as emblematic of the meaninglessness of Modern Art.
The film takes place after the airing of a CBS' 60 Minutes expose implicating that the paintings were painted by her father, and the flurry of media backlash that ensued. "My Kid Could Paint That" examines the controversy and takes a hard look at the age-old question, 'what is art?'