More Info About Life, Animated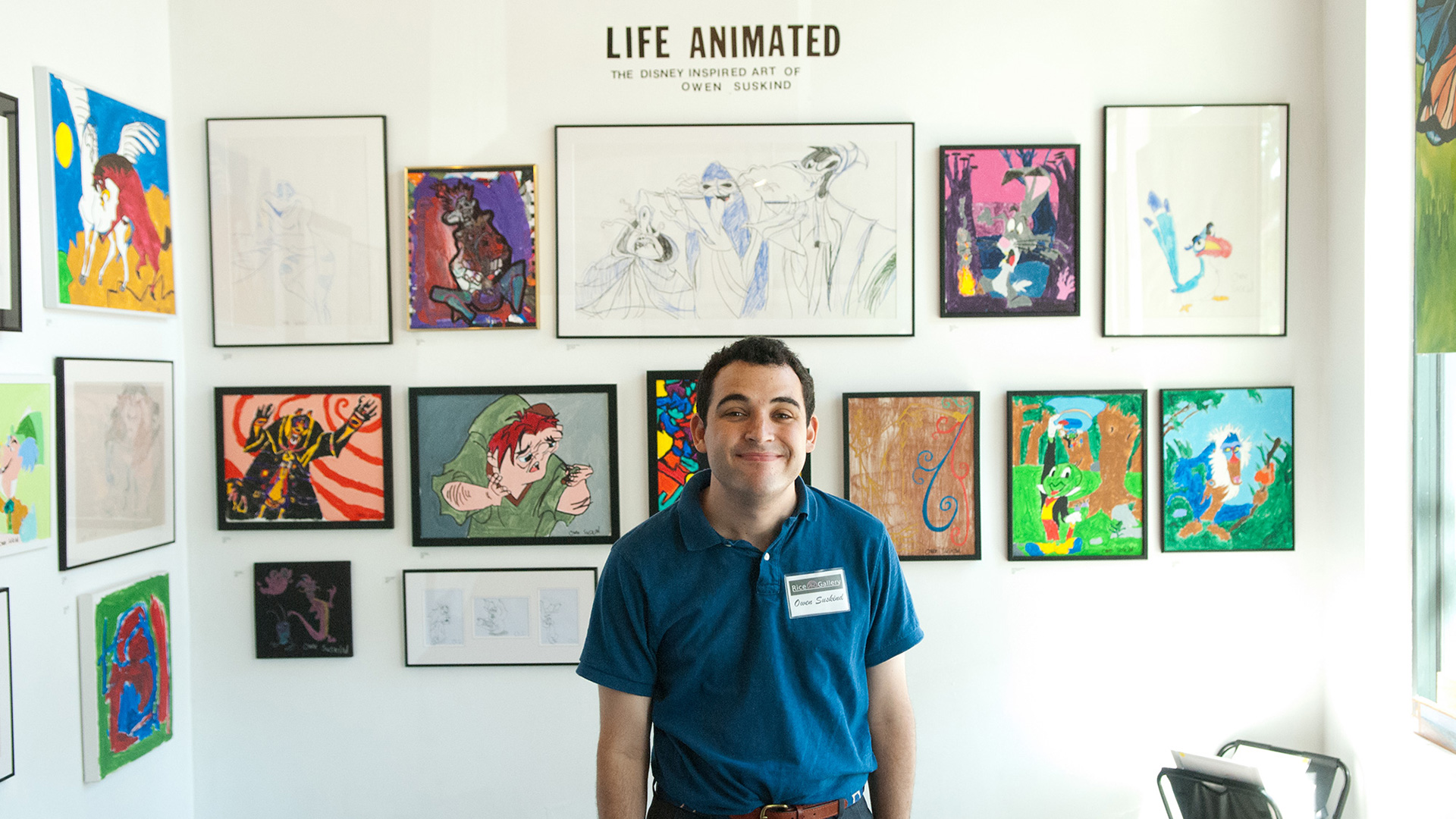 2017 Academy Award® Nominee - Best Documentary Feature
From Academy Award®-winning director Roger Ross Williams, LIFE, ANIMATED is the inspirational story of Owen Suskind, a young man who was unable to speak as a child until he and his family discovered a unique way to communicate by immersing themselves in the world of classic Disney animated films. This emotional coming-of-age story follows Owen as he graduates to adulthood and takes his first steps toward independence. The subject of his father Ron Suskind's New York Times bestseller, Owen was a thriving three year old who suddenly and inexplicably went silent – and for years after remained unable to connect with other people or to convey his thoughts, feelings or desires.
Over time, through repeated viewings of Disney classics like THE LITTLE MERMAID and THE LION KING, Owen found useful tools to help him to understand complex social cues and to re-connect with the world around him.
LIFE, ANIMATED evocatively interweaves classic Disney sequences with verite scenes from Owen's life in order to explore how his identification and empathy for characters like Simba, Jafar, and Ariel gave him a means to understand his feelings and allowed him to interpret reality. Beautiful, original animations offer rich insights into Owen's fruitful dialogue with the Disney oeuvre as he imagines himself heroically facing adversity as a member in a tribe of sidekicks.
About the Filmmaker: Roger Ross Williams
The first film that Roger Ross Williams directed and produced was Music by Prudence, which won the 2010 Academy Award® for documentary short subject; he is the first African American director to win an Academy Award. Williams next directed the feature documentary God Loves Uganda, which premiered at the 2013 Sundance Film Festival and went on to screen at over 60 film festivals worldwide, winning more than a dozen awards before being shortlisted for a 2014 Academy Award. Prior to moving into independent filmmaking, Williams was an acclaimed television journalist and producer for over 15 years for outlets including: TV Nation, ABC News, NBC News, CNN, PBS, Comedy Central and Sundance Channel.
Recently, Williams directed Blackface, his short film on the tradition of Black Pete in the Netherlands for CNN Films, which premiered in November to immense controversy and sparked a national debate on racism and the legacy of slavery. Williams presently has several projects in development including Traveling While Black, an interactive project that will feature a Virtual Reality component; and a feature documentary about the prison industrial complex for The Why? Foundation, which will be broadcast in over 50 countries, reaching an audience of over 500 million around the world. His latest film Life, Animated premiered at the 2016 Sundance Film Festival to enormous critical acclaim and Williams won the prestigious U.S. Documentary Directing Award.
Williams serves on the Alumni Advisory Board of the Sundance Institute. He frequently mentors filmmakers from the developing world and under-represented communities on how to channel personal adversity into their art. Williams splits his time between upstate New York and Amsterdam, The Netherlands.
Links