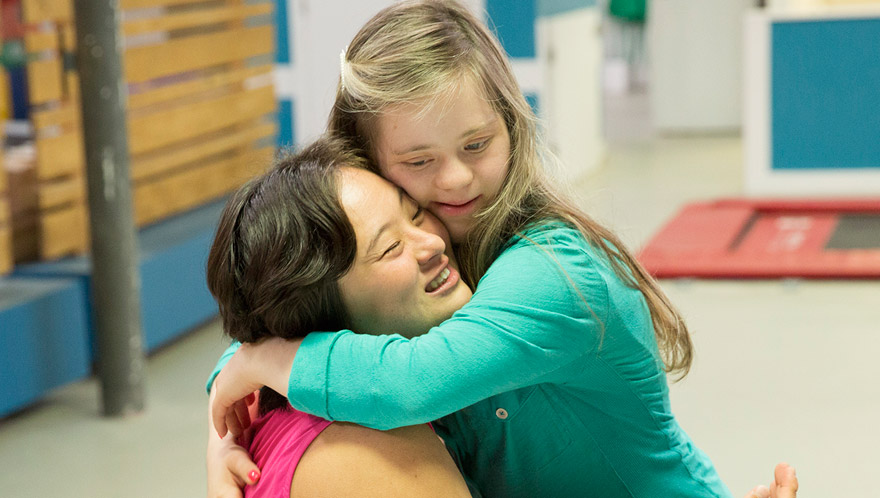 Learn More
Looking for help or information? Look no further! There are many organizations dedicated to assisting and educating anyone with questions about intellectual and developmental disabilities.
You can also download the viewing guide, which includes discussion questions, a language guide, tips for educators and links to partner organizations..
Best Buddies
Best Buddies® is a nonprofit 501(c)(3) organization dedicated to establishing a global volunteer movement that creates opportunities for one-to-one friendships, integrated employment and leadership development for people with intellectual and developmental disabilities.
Founded in 1989 by Anthony K. Shriver, Best Buddies is a vibrant organization that has grown from one original chapter to more than 1,900 middle school, high school, and college chapters worldwide. Today, Best Buddies' eight formal programs - Middle Schools, High Schools, Colleges, Citizens, e-Buddies® , Jobs, Ambassadors, and Promoters - engage participants in each of the 50 states and in over 50 countries, positively impacting the lives of more than 900,000 people with and without disabilities around the world.
In many cases, as a result of their involvement with Best Buddies, people with intellectual and developmental disabilities secure rewarding jobs, live on their own, become inspirational leaders, and make lifelong friendships.
For more information, please visit bestbuddies.org, facebook.com/bestbuddies and twitter.com/bestbuddies.
More Resources
2017 State of the Art Conference
National conference that focuses exclusively on higher education for students with intellectual disabilities.
Born This Way Fan Guide (.pdf)
Resources from RespectAbility USA
Dentably
Down Syndrome & Dental Care - A Guide for Caregivers and Family Members
Down Syndrome Diagnosis Network
Global Down Syndrome Foundation
National Down Syndrome Society