LOWE-CATION

Dugway Proving Ground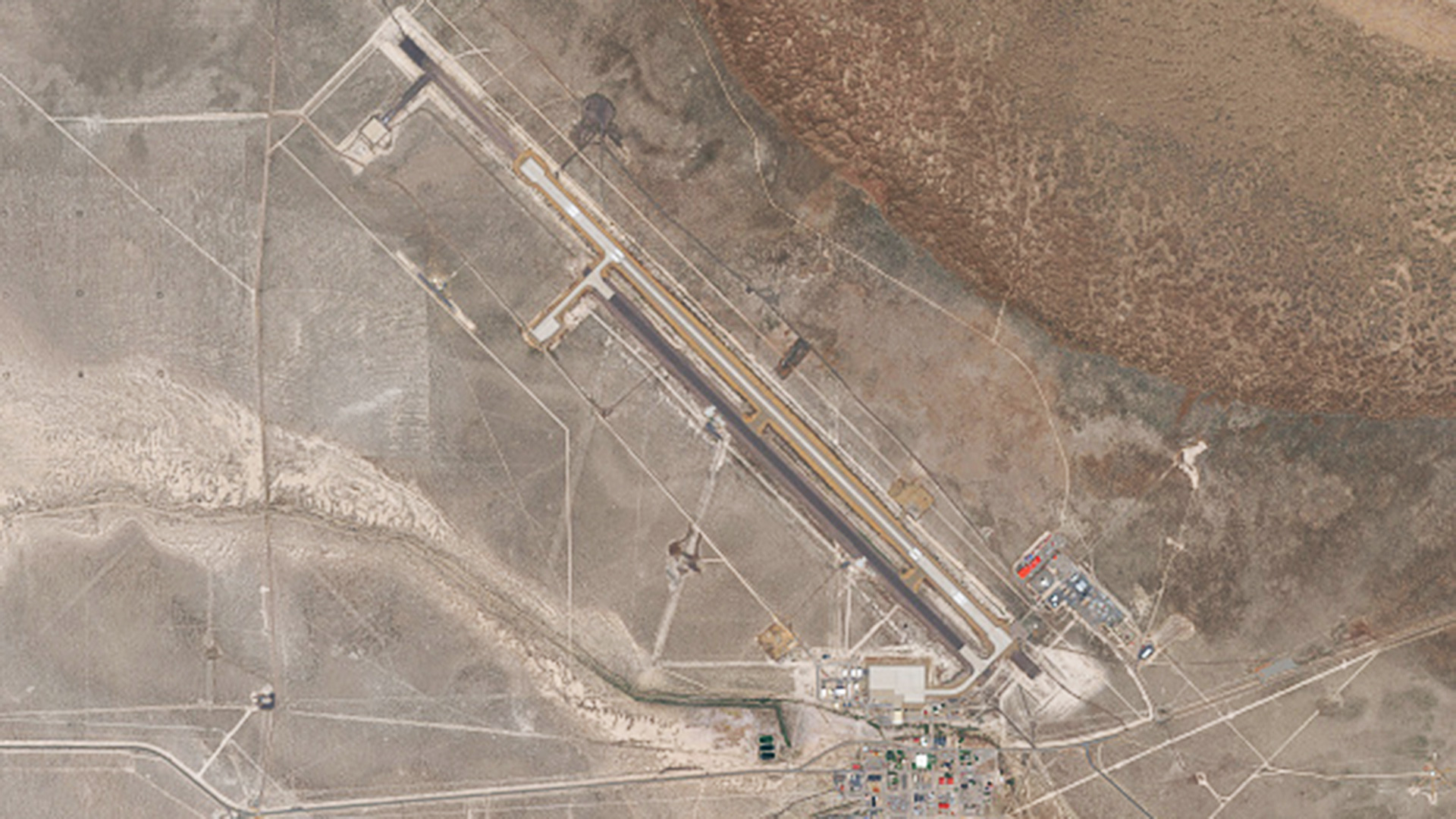 LOCATION: Northwestern Utah
BACKSTORY: Dugway Proving Ground (DPG) was established in 1942, following the 1941 attack on Pearl Harbor. Over the decades, the proving ground, which is also called an installation, has been expanded several times. It currently covers 1,200 square miles—bigger than the state of Rhode Island.
At first it was a place for the military to test chemical and biological munitions—essentially offensive weaponry. By the 1970s its mission transitioned to work solely on defense. The proving ground's current mission is to test and evaluate chemical and biological defense systems.
However, some ufologists and alien hunters believe there's more to the mission, and have gone so far as to call DPG "the new Area 51," comparing it to the aircraft-testing facility in Nevada that has been the subject of UFO speculation for decades.
Robert Saxon, chief of public affairs at DPG, offers an explanation for the uncertainty about Dugway. "Because of our size and remoteness, for so many years, nobody really understood what we do," he says. "And that gets passed on from generation to generation. It perpetuates."
REMOTE AND MYSTERIOUS: Many people strongly believe that Dugway has a secret, otherworldly agenda. Among them is Dave Rosenfeld, director of the Utah UFO Hunters. Nicknamed Alien Dave, Rosenfeld has been researching and observing Dugway since the early 2000s. "I've seen pictures of flying saucers out there with American flags," he says. "I've seen weapon testing going on out there, that UFOs are attracted to or watching. I've seen invisible convoys, and airplanes and fighter jets disappear in broad daylight."
Quite a bit of Dugway's terrain is marked with grids and concentric circles. While attributes like these have raised questions about whether the land is used as an alien refueling site or landing space, Saxon says the military uses that area to set up sensors. "It gives us known distances for [our] tests, he says. "Whether it's in a circle, a V shape, or a square grid, there's always another side of the story. People just don't want to hear it."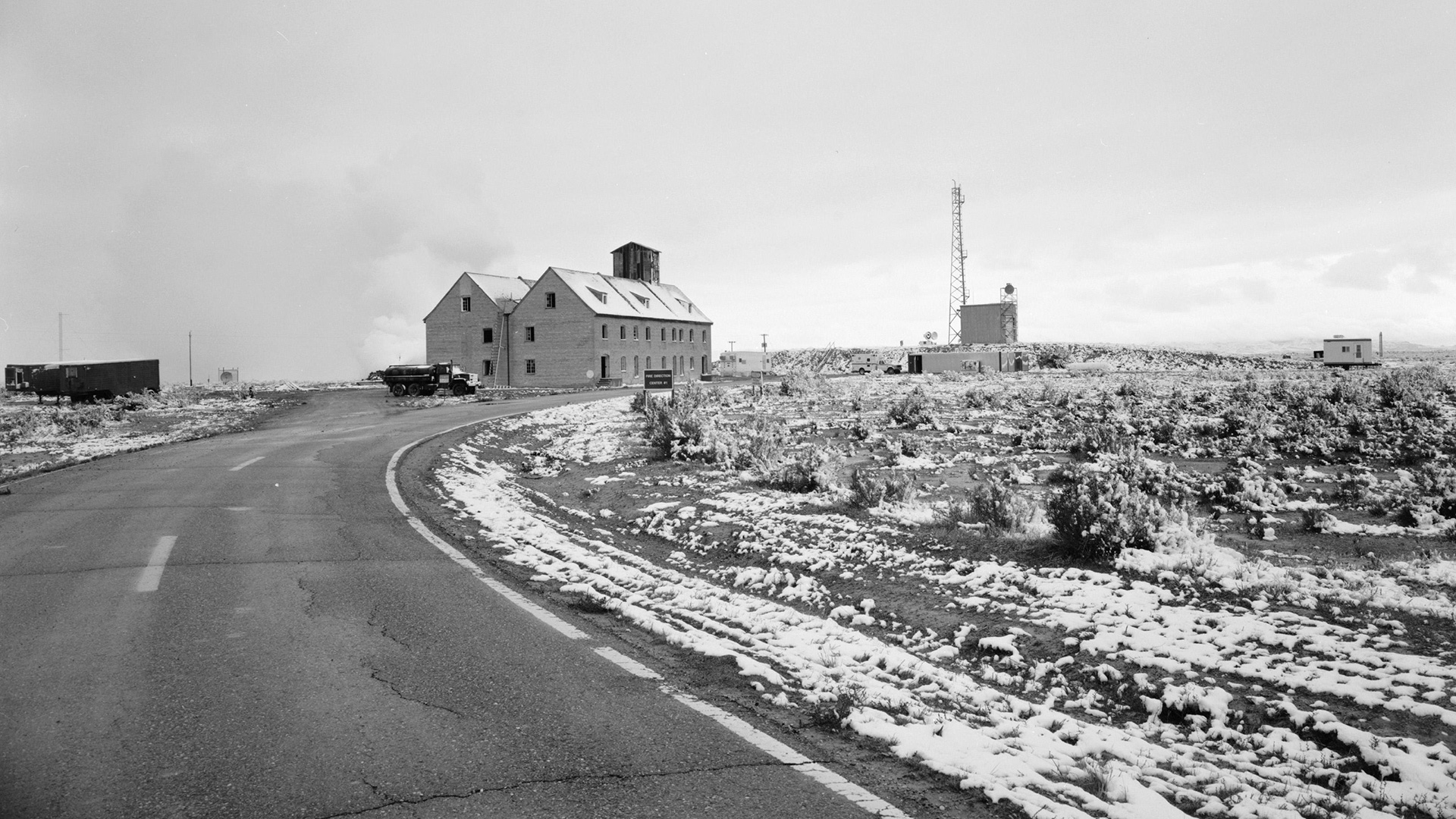 ON-SITE PERSPECTIVES: This year is Dugway's 75th anniversary. "That's a long time to be around," says Saxon, who acknowledges that DPG's remoteness contributes to skepticism about what they're doing there. "Nobody ever comes out here," he says. "For many years, particularly in the early years of our existence, it was a very closed post. Access was very much restricted, even up until a few years ago. Those types of things probably set a foundation for the public not knowing or being sure of what we do out here and set us up for a lot of speculation."
Saxon, from his own research, is aware of many of the reports of UFO and alien theories circulating. When Dugway doubters present proposed evidence of UFOs and alien hunting, he says he smiles and says, "They can have their opinion and that's fine."
Observations of mysterious lights are also common among ufologists and other believers in the extra-terrestrial. Saxon says the presence of sometimes erratic or unexplained lights—especially at night—is due to the fact that quite a bit of DPG's testing happens after dark. "We work 24-hour [days] here. We don't shut down just because the sun goes down," he says. "The wind is predictable. The humidity is predictable, [so] it's easier to control the tests at night. The fact that somebody is out there seeing a light in our test area doesn't have anything to do with aliens."
Vincent Liddiard, chief of staff at DPG, also weighs in. "In the desert, things are very sparse," he says. "So if there's a light off in the distance, it's probably a vehicle. For the size and amount of work we do, we have a variety of locations spread throughout that 800,000 acres."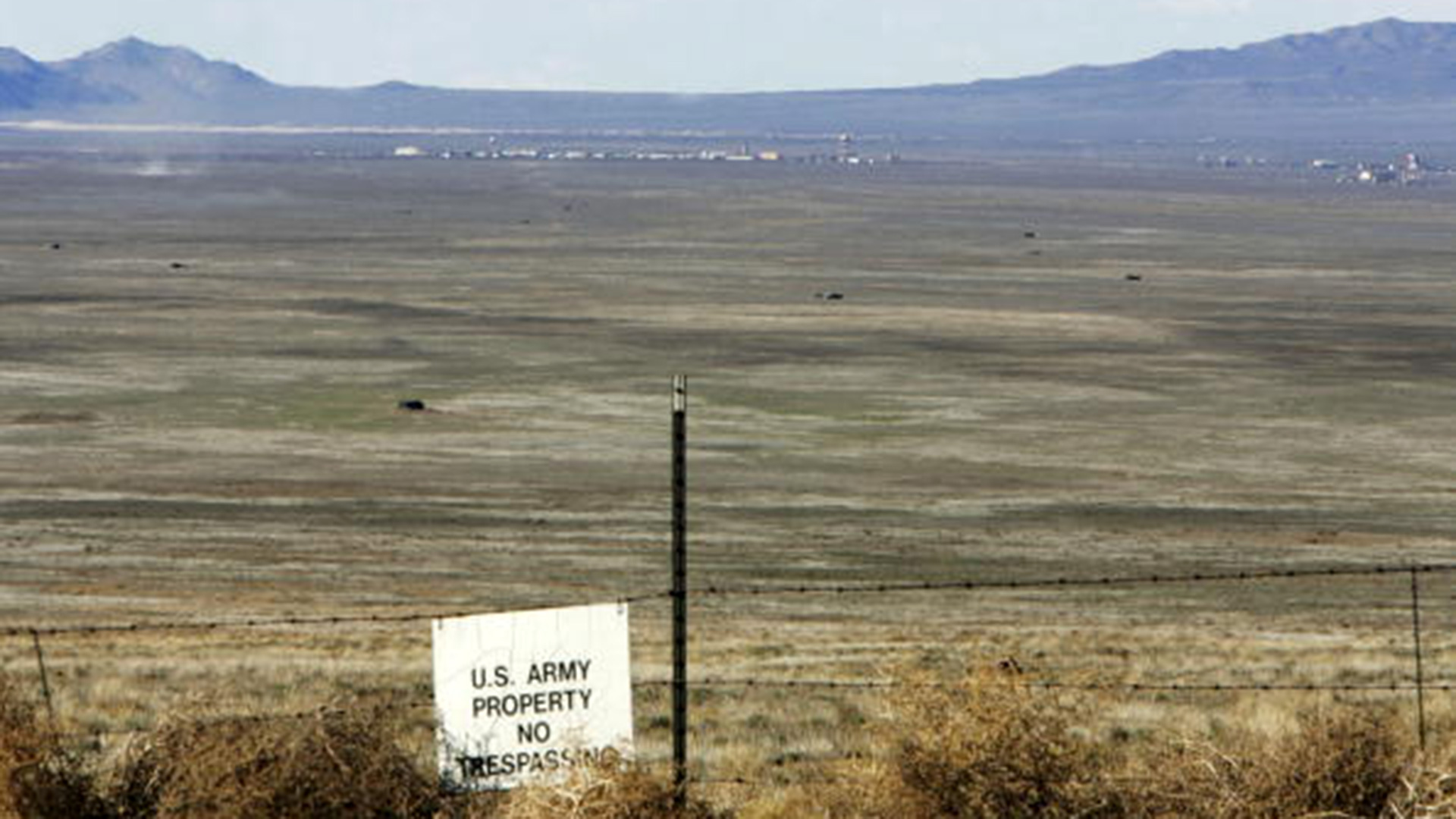 LEARN MORE: The Dugway Proving Ground website includes an extensive history of the space, as well as videos and maps. If you're among the doubters—or just curious about what UFO researchers believe—you can start with Utah UFO Hunters on Facebook. Then go to YouTube, where the sky's the limit—or is it?
SEE FOR YOURSELF: Yes, you can (legally!) get onto the grounds of DPG! This October marks the fifth annual Dugway Trail and Ultra Run, an on-site event that includes distance runs ranging from 5K to 50K on its desert trail.